What is it like to work with you?
As a choice employer, you recognize that there's more to work than the next project or presentation. Building a strong culture that promotes balance and has a contagious spirit helps recruitment and retention, and sparks community engagement.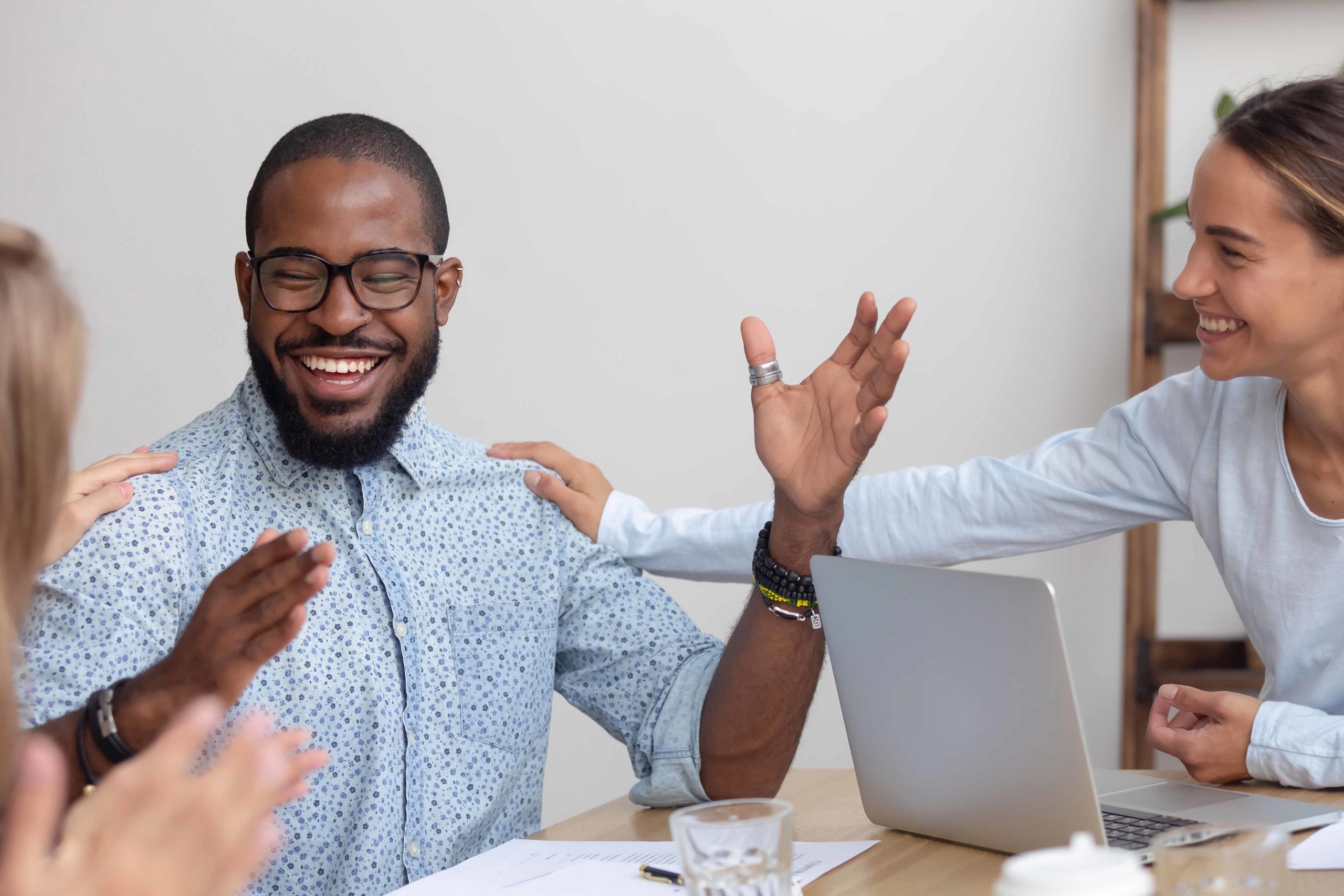 Your brand is the foundation of a successful, strategic awards and incentives program.  
At Inch Creative, we offer creative copywriting services to build your brand and culture from the ground up, from establishing a meaningful mission and vision to communicating messages to internal and external stakeholders. 
Your employee recognition and incentives program should make a measurable impact. It's not just about a gift on your employees' anniversaries. The real value is when you think beyond the gift—way beyond. The benefits of a well-executed campaign can improve your corporate culture, elevate your reputation, improve morale, attract talent, keep top players and position you in the community as a business that makes a difference. 
HR Perspective
Establish a Brand Voice—Be Consistent  
Your voice is different than the competitor. Voice is your approach, your way of connecting with your team, clients, recruits, prospects, and the community. With content, voice is how you say it. Your voice has personality, a unique character. It carries through to branded items, employee recognition, incentives, recruiting efforts, and more. Consistency is key. 
Who You Are, What You Stand For—Your Tagline
A tagline is a quick-hitting, memorable description that concisely explains who, what, how, and why you do what you do. It's the Nike "Let's Do It" and the Apple "Think Different." Your tagline sticks to your brand—and it makes your brand sticky. A tagline explains your company and what you deliver.  
Your Vision and Mission—What Matters 
And when you work with a copywriting professional on a branding campaign, you'll be interviewed and asked questions so you can share what matters to you. What impact do you want to have on the community? What do you want to be remembered for? Whose lives do you want to touch? How does your business impact team members, clients, prospects, and the community? 
With this information, an experienced writer will help you craft mission and vision statements that serve as brand pillars. Why is this important? Consider the causes you support. You want to know they have skin in the game, a plan—a purpose. When you present polished, thoughtful mission and vision statements, you speak with clarity and develop a culture with meaning. 
PolyOne
Andy Taylor
The other day I received your package. I was blown away by your company's generosity in making things right. I was expecting the "peeler knife" to be a small peanut knife size knife, not a full-sized Buck folder. I am pretty much speechless! As for the fillet knife, it is exactly what I wanted. I am heading to north-western Ontario next week (north of Minnesota) where the fish can be shall I say large.
Thank you for your extreme above and beyond customer service, it is greatly appreciated
Kinetico Incorporate
Ted Jones
As you know we spend a great deal [AI1] of time, money and energy creating a top-notch program that really means something for our Dealers. I along with many, appreciate all you do for us in helping create that magic. You coming out to our Kinetico field sales meeting and listening to our concerns and coming up with a tremendous game plan is very much appreciated It is so nice being associated with a great team like Inch Creative!
PolyOne
Dennis Allen
Thank you very much for going the extra step, you don't find that kind of customer service very often anymore.
CBIZ, Inc.
Kimberley S. Calderaro
Amy you have been truly wonderful through this whole process. Thanks!!!
LIXIL Water Technology Americas
Bruce L. Peyser
You are really an extension of our marketing team
Thompson Hine LLP
Alvidas A. Jasin
I highly recommend [Inch Creative].  They have worked with our store for several years, and also collaborated with Ernst & Young when I was there.  They are a top-notch group with excellent client service and very competitive prices.  Best of all, they don't require a huge commitment from their customers!   We like them so much that our HR department hired them to do our annual staff service award program.
Kinetico Incorporated
Mike Farris
Awesome as always [Inch Creative]! I appreciate the effort and energy you have expended. Exemplary service! You make me think that you care for our customers as much as I do!
CBIZ B&I Special Risk
Katherine Powell
You folks are fantastic - we have dealt with other vendors for these kind of materials and this is by far the easiest and most accommodating experience we've had. You are a fountain of patience.
Inch Creative has 40+ years of experience delivering engaging retention and awards programs that are backed by support services that help you attain goals, whether that's talent attraction and retention or community engagement. We work with you to develop strategic, customized branded campaigns that are sustainable and speak to who you are as a business. Find out more about our Employee Programs.